Thinking of starting a career in video games? Jason Uncles, one of our tutors for the UGLA Vocational Video Games QA Course, shares some valuable career advice after over 5 years in the industry. We asked him a bunch of questions and loved his response. Let Jason's story inspire you on your own journey as a QA professional.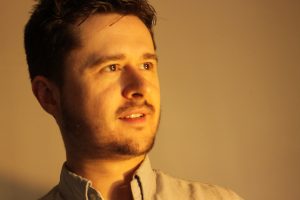 Can you tell us a little bit about yourself?
My name is Jason Uncles (Which I got the nickname of 'Juncles') and I have been working within the video games industry for over 5 years. I have trained over 200+ individuals in which most of them are working within the industry today! 4 years ago I completed a music production degree in which I have a huge passion for video-game and film soundtracks (As well as many genres of music). Years ago I actually released a dance track that reached number 34 in the German dance charts. When I'm not working I usually unwind to a video game in which I enjoy many genres and will generally try a new game every month.
What made you choose a career in games?
The video games industry has been a life-changer for me, in which I can honestly say, when working with the right people can be one of the most rewarding and fun work environments out there! I also have a passion for video games and I love the fact that I am positively contributing to the industry through QA and teaching.
If you were to meet your 20-year-old self, what advice would you give?
My first message to my 20-year-old self is to never run on wet tiles. I'd also tell him that the video games industry is easier to break into than he may think and to pursue the dream job you always wanted!
What do you think is the most important factor to start a career in the game industry?
Passion for the industry is a big one, this is not the kind of job people just 'wind up in'. Everyone that works within the industry has worked hard to get to the positions they are in; most individuals working in the industry will most probably have a degree of some variety, but the beauty of video-game QA is that anyone with a passion for the industry and a good eye for detail can become a QA tester, it has been proven that QA is the perfect first step into the video games industry!
How should people approach getting their first job in gaming?
My favorite quote which I recommend living by when searching for jobs within the games industry is "Create your own luck". Your dream job is not going to fall onto your lap! If you want to work in the games industry then do your research: This could be finding out all the current networking events, joining game jams, searching for public developer catchup groups on social media platforms, searching for all developers near your area and sending them a message, using job search websites or messaging video game recruiters. There are so many ways to break into the industry! If you feel that your skills are lacking, then look for courses in the role you want to obtain (UGLA is a great start if you want to break into the games industry! Definitely wasn't a shameless plug)
Know that everyone that works in the industry chose to work there. Video games are designed to be fun and engaging, in which you generally need people with similar energy to match the work environment and boost creativity and performance. It's important to show your passion for video games and the industry, if you do this and engage with developers about your mutual fondness of the industry as opposed to just talking about job hunting, then you will build better rapport which may lead to further job opportunities or referrals.
How do you see the games industry changing?
One thing I love about the video games industry is no matter how shoddy, money-grabbing, greedy a development company may become, the community will always have the final say. We have seen many advances in the industry and it is an exciting time to look for careers – for instance, the technology for VR, AR, xR and MR is really coming along and is more affordable than ever! It is also great to see working standards are constantly improving, with many companies trying to reduce 'Crunch time' and even remove this process altogether. It is great to see the industry heading towards a truly diverse and equality-driven future.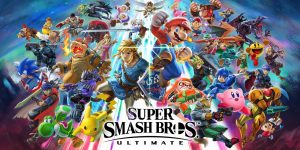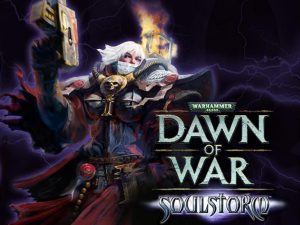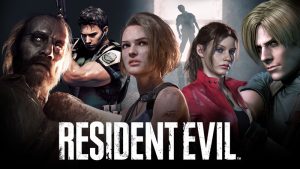 What are your top 3 favorite games of all time?
Anyone that knows me will know my favorite game – The Super Smash Bros franchise (In which I used to pummel my colleagues at in a competitive and child-like fashion). I also am a huge fan of Dawn of War: Soulstorm and the Resident Evil franchise.
What are your most anticipated games coming in the near future, or recently released?
I have never played a Harry Potter game, however, I am genuinely looking forward to the Hogwarts Legacy game! The new Legend of Zelda game is looking great as well!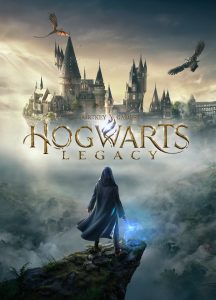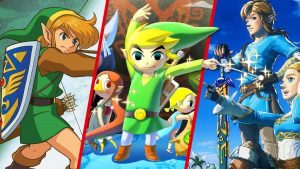 Start your career in games:
The games industry is full of incredible career opportunities. The sector is growing and looking to recruit talent at all times. We are here to help people like you get the training needed to make your first step and begin your new career in gaming: https://ugla.uk
Here are our social media channels we recommend you check out: